It is now a bit easier on the purse strings to get your hands on an Apple Watch, without waiting for the inevitable January sales. Apple have started selling their refurbished Apple Watch Series 1 and Series 2 for a discounted price via their online US store. Reported recently, prices are now starting at $229 for a refurbished Series 1, and $509 for a refurbished Series 2 (42mm), which is quite a saving from the current retail price of $269 for a new Series 1 model and $599 for a new Series 2 model.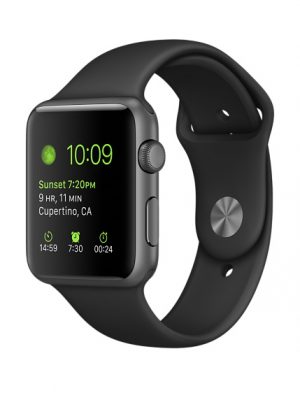 Quite good timing considering Christmas is right around the corner, if you are a US resident this could be the perfect last minute present for a loved one impressed by the tech giants' wristwear offering. The models currently listed are the most common, including Series 1 in 38mm (Silver Aluminium/Space Grey Aluminium/Gold Aluminium/Rose Gold Aluminium) and 42mm (Rose Gold Aluminium/Space Grey Aluminium/Gold Aluminium/Silver Aluminium) and Series 2 in 38mm (Space Black Stainless Steel) and 42mm (Space Black Stainless Steel/Stainless Steel) – all correct at the time of publication.
Unsurprisingly, there have been better discounts during the 2016 Black Friday events, but 15% is still better than 0% if you don't mind the refurbished aspect. And these deals are a great way to get into the world of the Apple Watch, which can have endless benefits including Health and Wellbeing, tracking exercise and calorie intake.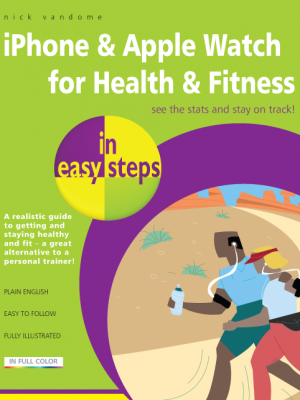 If you have an Apple Watch, or even just an iPhone and want to know more about getting healthy, have a look at our brand new title iPhone & Apple Watch for Health & Fitness in easy steps. The book details the areas in which the iPhone and Apple Watch can be used for health and fitness and also shows how they interact with each other to share and display health and fitness information that you have recorded. There is also a comprehensive chapter on the Apple Watch so that you can use all of its features to their maximum potential. Currently at the special launch price of £7.99 (RRP £10.99).