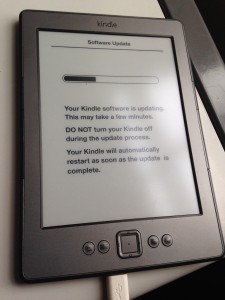 If you have an older Kindle e-reader, and it's using an outdated software version, you need to update the software today, otherwise you won't be able to connect to the internet. All the details for finding out which software version your Kindle has, and how to update it are here.
We've checked our 4th generation Kindle paperwhite today, and it did indeed need updating, but we found out the update wouldn't download and install until the Kindle was fully charged. It's done now – phew!
It does seem that all is not lost if you don't get it done today, though – the update can still be downloaded and installed manually via your PC.