Invisible messages
There are several ways to enhance text messages, including sending them in a digital version of invisible ink:
Step 1
Write a message and press and hold on this button

While creating a message, tap once on the grey right-pointing arrow for the options for adding additional types of content, including adding stickers, digital touch items and photos (see pages 96-98 iPhone for Seniors in easy steps, 3rd edition).
Step 2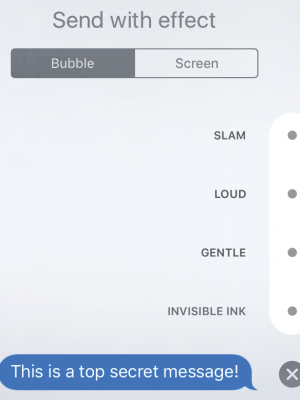 Tap once on the Bubble button at the top of the window


Step 3
Tap once on the Invisible Ink button
Step 4
Tap once on this button to send the invisible message

Step 5

The message is sent as a bubble where the content is obscured
Step 6
Swipe on the message to view its content

The other Bubble effects in Step 2 are Slam, Loud and Gentle. These determine how the speech bubble appears to the recipient: Slam moves in quickly from left to right; Loud appears initially as a large bubble; Gentle appears initially with small text in the speech bubble. After the initial effects, the bubble returns to its normal size.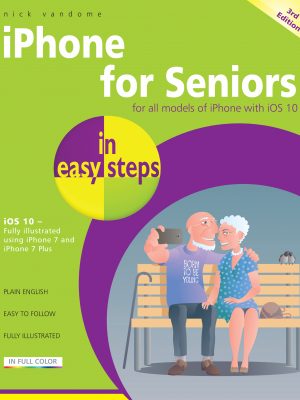 Want to know more?
For the complete guide to the iPhone 7 and iPhone 7 plus, in the trusted In Easy Steps style, click here. Whether you're upgrading to iOS 10 from a previous version or using it for the very first time, iPhone for Seniors in easy steps, 3rd edition will guide you through the key features of your iPhone so you'll be a pro in no time at all! In straightforward, jargon free language and larger type for easy viewing.