Takes you through the essentials of Windows 10, a step at a time. Written with older citizens in mind, in larger print, it will get you up and running quickly.
Covers the April 2018 Update.
Available now from our online shop at the special launch price of £7.99 (RRP £11.99)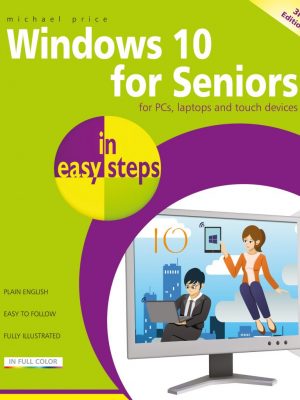 Windows 10 for Seniors in easy steps, 3rd edition is written with older citizens in mind. This best-selling guide uses larger type for easy reading and takes you through the essentials a step at a time. It is filled with tips and shortcuts to help you get the most out of Windows 10, whatever your level of experience and whichever type of PC system you are using.
Pages: 240
Publication: July 23rd, 2018
ISBN:  978-1-84078-811-2