Available NOW from our online shop – updates to two of our most popular titles. Get them now at the special launch price of only £7.99 each (RRP £10.99 each):
iPad for Seniors in easy steps, 9th edition gives you all the essential information you need to know to make the most out of your iPad: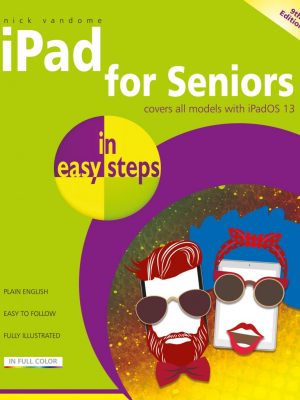 Choose the right model for you
Navigate around with Multi-Touch gestures
Master Settings and apps to stay organized
Find, download and explore exciting apps
Use your iPad to make travelling stress-free
Email, share photos and video chat for free
Access and share your music, books and videos
Stay in touch with family members
Access your documents from anywhere
A handy guide for any Senior new to the iPad. Presented in larger type for easier reading.
Covers all iPads with iPadOS13.
iPhone for Seniors in easy steps, 6th edition covers everything you need to know to keep fully connected. With your iPhone in your pocket you are only ever a couple of taps away from friends and family. Learn how to: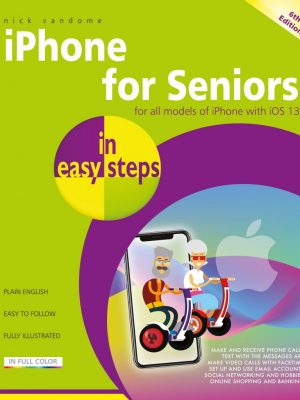 Make and receive phone calls
Text with the Messages app, including a variety of new fun features including Animojis and Memojis
Make video calls with FaceTime
Set up and use email accounts
Use Settings to customise your iPhone exactly to your style and requirement
Use Screen Time to monitor and set limits for using your iPhone.
Use Apple Pay on your iPhone to pay securely – no need to carry your wallet all the time
Master the newly designed Control Center
Explore the entire iTunes Music library, share music, videos, apps, calendars and photos with family members – stay in the loop with children and grandchildren!
Covers all iPhones with iOS 13