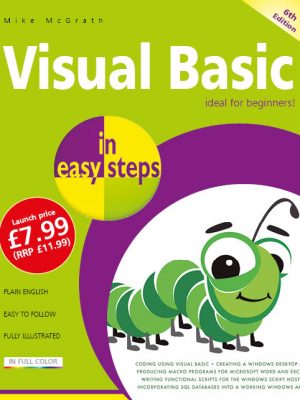 Visual Basic in easy steps, 6th edition shows you how to quickly create Windows applications using the latest free Visual Basic/Studio Community programming environment. This book gives you code examples, screenshots, and step-by-step instructions that illustrate each aspect of Visual Basic. It has an easy-to-follow style that will appeal to anyone who wants to begin Windows programming. It will appeal to programmers who want to quickly learn the latest Visual Basic techniques, and to the student who is studying computing at school or college, and to those seeking a career in Information Technology who need a thorough understanding of Visual Basic programming.
By: Mike McGrath
192 pages
ISBN: 9781840788723
Available NOW from our online shop – special launch price £7.99 (RRP £11.99)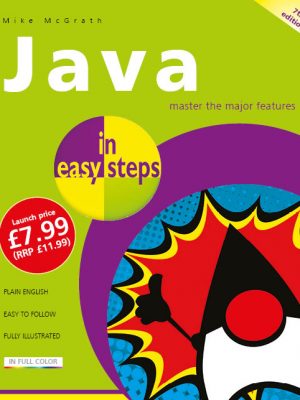 Java in easy steps, 7th edition shows you how to create your own exciting Java programs and compile them into executable files that can be run on any Java-enabled device.  This 7th edition of Java in easy steps covers the many exciting features of Java, including: How to quickly run statements in the interactive shell named jshell – similar to the Python interpreter; how to make programs with the javac compiler and execute them with the java runtime; how to produce interactive Windows apps that can be easily distributed as jar program bundles; how to create mobile device apps using Java functionality within the Android operating system.
By: Mike McGrath
192 pages
ISBN: 9781840788730
Available NOW from our online shop – special launch price £7.99 (RRP £11.99)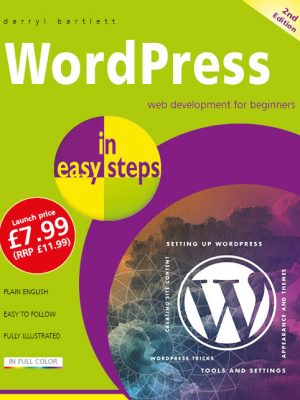 WordPress in easy steps, 2nd edition shows you how to create stunning websites using WordPress, without having to learn programming. For anyone who may not be technically-minded but wants an affordable website for business or for blogging. It covers: setting up WordPress; working with the Dashboard; creating site content; adding media; appearance and themes; adding plugins; comments; setting up users and privileges; tools and settings; WordPress tricks.
By: Darryl Bartlett
192 pages
ISBN: 9781840788532
Available NOW from our online shop – special launch price £7.99 (RRP £11.99)