As the continuing furore over fake news on Facebook shows, you can't always believe what you see on social media.
Although Facebook founder Mark Zuckerberg once said the idea that his company may have influenced the US election is "crazy", he's now vowing to tighten political advertising.
But what about "normal" advertising? You'll often see appealing offers on Facebook, suggesting that a Like, a share or a click-through can reap a reward.
Yet as the old adage goes, you get nothing for free. What may sound like an offer you can't refuse is more often something that should have you running for the hills.
Thousands of people have fallen for the supermarket voucher scam, for instance. You may well have seen it. It suggests that you can grab yourself a high value money-off coupon for a major retailer in celebration of a special event.
Click it, however, and you'll simply be directed to a survey page. You'll be asked to fill in your details and share the offer with others.
But get this: you won't receive any money off your next shop. Instead, you will have simply given away some of your personal information and encouraged others to do the same.
So how do you spot such scams? Well, a quick look at the voucher below should set alarms bells ringing: for starters, the date is in the US format, which is unusual for a UK company, and the URL is a jumble of letters of numbers.
There are other telltale signs within this fake coupon which we look at in the advanced sections of our new book, Facebook for Beginners in Easy Steps.
We also cover the steps you need to take to enhance your privacy on social media, making it an invaluable guide for experienced users as well as newcomers. It is certainly worth pointing out those pages if you buy the book for a someone just starting out with Facebook. Online safety is, after all, vitally important.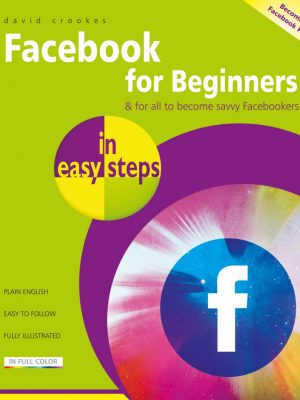 Buy it here at the special launch price of £7.99
(RRP £10.99)