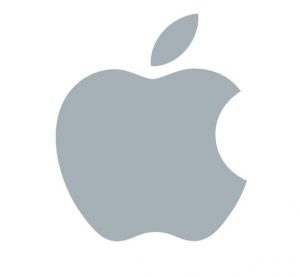 With more than 1 billion Apple devices in use, it's no surprise that when rumors of future Apple tech releases surface, media buzz is somewhat frenzied. Today (21st March), Apple is holding a press event to unveil their new products, covering new iterations of their iconic smartphone, tablet and digital accessories.
You may have recently heard reports of a new Apple iPhone, the SE, a smaller-sized (but no doubt top-notch) smartphone predicted to measure approximately 4 inches. Combining the iPhone 6 and 6S tech, but with the handy dimensions of the iPhone 5, this phone is going to be on the top of the wishlists of many Apple fans, who simply can't get their hands around the latest offerings. Also on the horizons could be a smaller iPad Pro, as well as a selection of Apple Watch wristbands.
Fresh from the Apple event, we've got the lowdown on the new Apple tech!
iPhone SE

With 30 million 4 inch iPhones sold last year, this new smartphone could be your next favourite thing:
Price: Starting at $399 for 16GB, $499 for 64GB, and installment plans available.
Design: Similar to the iPhone 5, the iPhone SE comes in all the usual colour designs (including Rose Gold), inset stainless steel logo and similar glass design as on previous iPhones.
Size: 4 inches
Key features: 64 bit A9 processor and M9 motion co-processor, the iPhone SE is stated to be 50% faster than the iPhone 5s and matches the powerful CPU performance of the iPhone 6S. Hands free 'Hey Siri', battery improvements, 12MP iSight camera with Focus Pixels and True Tone Retina flash, Live Photos, new image signal processor, panorama up to 63MP, 4K video capture, Wi-fi calling, Bluetooth 4.2, iOS 9.3, LTE up to 150Mbps, Apple Pay
Release date: 24th March for pre-order, available 31st March. Apple aims for the new iPhone SE to be available in 100 countries by the end of May
iPad Pro
Price: Starting at $599 for 32GB, $749 for 128GB, $899 for 256GB,
Design: Weighing one pound (yes, 1lb), 40% less reflective than the iPad Air 2 and 25% brighter. More colour capability and colour saturation. Four metal finishes (including Rose Gold)
Size: 9.7 inch display
Key features: A9X processor, four speakers, 12MP iSight camera, Focus Pixels, True Tone flash, Live Photos and panorama up to 63MP, 4K video. True Tone display which measures the colour temperature to the ambient light, and adjusts the screen to match. Supports 'Hey Siri' and the Apple Pencil, custom sized Smart Keyboard, new lightning adapters, SD card reader and powered USB card reader.
Release date: 24th March for pre-order, available 31st March release
Apple Watch ($299)
Interchangeable wristbands have been a desirable feature for almost as long as the Apple Watch has been available, so Apple's 'Spring Line-up' contains new nylon woven bands, with four layer construction, in a variety of colours. There's also a new colour for sport and leather bands and a space-black Milanese loop.
Also revealed at the event:
The new CareKit app – available in April, open source
IOS 9 improvements – Night Shift (which can remove the blue from the display screen to help you sleep better), password protection on certain notes in the Notes app, the addition of 'Top Stories' to Apple News, CarPlay with better Apple Music and Maps apps, new education features with multi-user support