When you go traveling, there are a few essentials that you have to consider: passport, money and insurance to name three. To this you can add your iPad: it is a perfect traveling companion that can help you plan your trip and keep you informed and entertained when you are away from home.
Uses for traveling
There are a lot of App Store apps that can be used for different aspects of traveling. However, the built-in apps can also be put to good use before and during your travels:

The Clock app can also be used to keep an eye on the time in different parts of the world, set alarms, and as a stopwatch and timer.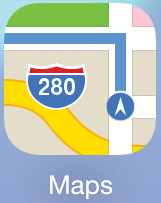 Maps. Use this app for accessing maps of your destinations, finding directions and viewing images of areas to which you are traveling.
Notes. Create lists of items to pack or landmarks that you want to visit.
Contacts. Keep your Contacts app up-to-date so that you can use it to send postcards to friends and family. You can also use it to access phone numbers if you want to phone home.
Reminders. Set reminders for important tasks, such as changing foreign currency, buying tickets and details of flights.
Music. Use this app to play your favorite music while you are traveling or relaxing at your destination.
Photos. Store photos of your trip with this app and play them back as a slideshow when you get home.
FaceTime. If you have a Wi-Fi connection at your destination you will be able to keep in touch using video calls (as long as the recipient has FaceTime too).
iBooks. Instead of dragging lots of heavy books around, use this app as your vacation library.

You can also use the Videos app to download movies
and TV shows from the iTunes Store. However, these
will take up a significant amount of space on your iPad
in terms of storage.
Want to know more?
For the complete guide to the Apple iPad, in the trusted In Easy Steps style, click here. Whether you're upgrading to iOS 10 from a previous version or using it for the very first time, iPad for Seniors in easy steps, 6th edition will guide you through the key features so you'll be a pro in no time at all! In straightforward, jargon free language and larger type for easy viewing.