Here's to 2017!
If you've just read our What a great 2016, our best bits! article, you'll know that 2017 will be hard to beat! But we've got some brilliant titles in the diary, so read on to discover some sneak peeks due later this year!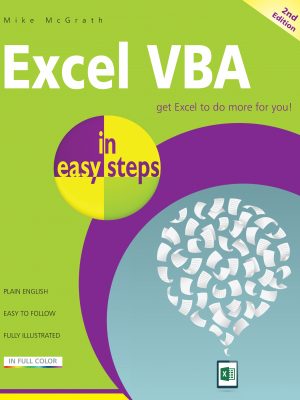 First on our list of 2017 highlights is the hotly anticipated 2nd edition of Excel VBA in easy steps. This fresh new edition will guide you, step by step through the Visual Basic for Applications programming system, allowing you to create your own macro programs, program excel procedures and even create your own excel apps!
This title is out now, so head to the product page to get your copy, for the special launch price of £7.99! (RRP £10.99)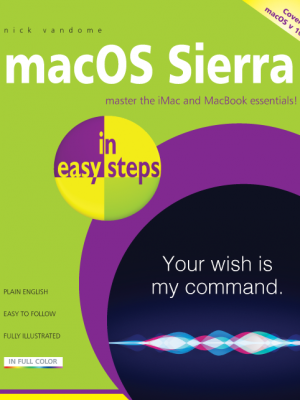 This imminent release goes hand in hand with any new MacBook, or those updating to Apple's latest operating system, OS X 10.12. MacBook in easy steps, 5th edition guides you through macOS Sierra, from set-up, the Dock, Finder and Launchpad, to Music, Photos, Apple Pay and using the Universal Clipboard. Locate documents and set up reminders with Siri, and efficiently address battery issues and MacBook safety with the relevant settings.
MacBook in easy steps, 5th edition will help you quickly get up and running with your system, and allow you to easily personalise the features to make it work for you.
Also in the macOS Sierra range: macOS Sierra in easy steps, which covers the essentials of the operating system, macOS X 10.12 – available now!
If you are a fan of photo editing, and design and imaging software, this title is the one for you! With hundreds of tips and inside information covering all versions of Adobe's Photoshop CC, this title is ideal for those not getting the most out of their Photoshop software.

The perfect companion for those on a limited budget, Photoshop Tips, Tricks and Shortcuts in easy steps is on hand to help you create professional-looking photos and marketing material. Due early spring 2017, click 'Let me know when this book is in stock' for a notification email as soon as it's here!
Programming is one of our favourite topics here at In Easy Steps, so what better way to make 2017 the best one yet, than to bring HTML5 in easy steps, 2nd edition along with us! This title covers the new HTML5.1 W3C Recommendation – finalised on November 1, 2016 – and allows easy creation of stunning web pages, and engaging interactive applications.
Ideal for programmers who need to quickly learn the latest HTML5 techniques, students learning website design at school or college, those seeking a career in web development who need a thorough understanding of HTML5, and the enthusiast eager to build the latest HTML5 features into their websites. Due May 2017!
The previous edition of this title, Android Tablets for Seniors in easy steps, 2nd edition has been one of our most popular books since its release in the summer of 2015! It was clear to see that we had to bring this fan favourite into 2017, so keep a look out in March 2017 when Android Tablets for Seniors in easy steps, 3rd edition is scheduled to be on the shelves!
In larger type for easier reading, the 3rd edition will cover the latest Android operating system, and help older users get the most out of their Android tablets. From set-up to sending messages, this guide will walk you through all of the vital processes and functions, including connecting to the internet and keeping your tablet safe! Click here for more information.
For all those Windows 10 users, we're bringing you the 2nd edition of Windows 10 in easy steps – Special Edition, covering the Creators Update. This book is the guide to Windows 10, comprehensive, detailed and concise, and in the trusted In Easy Steps style. Covering installation, personalisation and behind the scenes advanced computing, you can venture further with confidence and make your Windows 10 system work exactly how you want it to.
This title is definitely a key investment for the future, as Windows 10 (being Microsoft's standalone operating system) will now develop through smaller updates, rather than larger overhauls, and it's popularity is only increasing! Included in the book is a section on troubleshooting, which means you can easily get to the bottom of any issues you may have, and at your own pace explore the Windows Registry, file encryption, and Command Prompt. A fantastic reference text, Windows 10 in easy steps – Special Edition, 2nd edition is scheduled for an early summer release.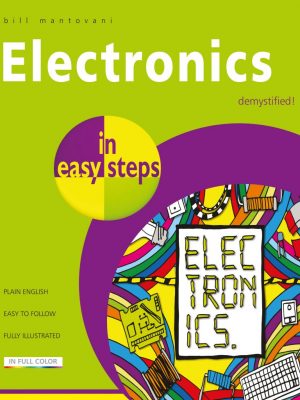 And finally, something a little different for April 2017, is Electronics in easy steps. This fresh new title covers the basics of electricity and electronic components, from simple theory through to actually building, testing and troubleshooting useful and interesting circuits. Ever wondered how to build your own LED system, or where a transistor or a motor goes in a circuit? Well this is the title for you.
Make light work (get it, light work) of the basic electronics building blocks, and discover the ins and outs of electricity and radio systems. Ideal for students, electronics and radio enthusiasts, scout troops or cadets, or those wanting to learn a bit more about everyday electronic processes. Click 'Let me know when this book is in stock' on the product page to be added to the notification list (we won't use your email for anything else).
So what do you think? If there are any titles you would like to see covered by In Easy Steps, or if you would like to write for us, fill out a suggestion form here. Alternatively, let us know your feedback by clicking on this link: https://ineasysteps.com/feedback/
For all the latest Coming Soon titles, click here!