All the key information, as it happens, from the WWDC 2016!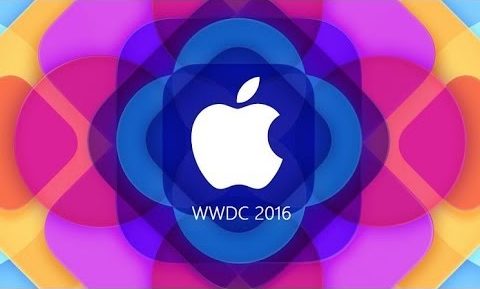 If you're a big fan of Apple and their market dominating tech products, or just have a keen interest in the latest gadgets, you will have heard about their annual Worldwide Developers Conference, commencing today, 13th June 2016. At approximately 6pm BST (10am PDT, 1pm EDT) announcements covering the latest Mac OS, iOS and Apple Watch will start to be revealed, and of course we expect Tim Cook's keynote to have some surprises in store too!

There has recently been news of a major App Store update – possibly to be revealed at WWDC 2016, which you can read all about here!
We'll keep updating this page as the event runs live, so stay tuned for the lowdown! You can also check out the live streamed event direct from Apple (if your device is compatible) here.
WWDC 2016
With a heavy focus on the developer side of Apple, WWDC is in its 27th year, with 13 million registered developers and 5000+ total attendees from 74 countries! It really is the hub of the Apple brand, which is still passing major milestones, such as the App Store recently hitting 2 million available apps. Today's event focuses on the 4 Apple platforms: watchOS, tvOS, macOS and iOS.
Apple Watch 2, including Watch OS 3 software
With a top focus on performance, Watch apps will now respond instantly – 7 times faster, with favourite apps in memory, background updates, refreshed information, and instant launch.
For user integration, the side button (now the Dock Button) has been revamped, opening the Dock instead of communications, with live apps. The watch has also been made more 'familiar', with the additional function in Watch OS 3 of swiping up from the bottom for a mini control centre, and the Notifications screen is still easily accessible by swiping down from the top.
Users can now also use Scribble, a new touch keyboard that allows you to draw letters onto the screen to type, as well as Activity, a Watch face which shows your daily activity. Reminders and Find Friends has been revamped, as well as the inclusion of 3rd party apps on the Watch's Dock. Apple has also revealed a new feature of SOS on the watch, which calls 911 (or other emergency services determined by your location), activated by pressing and holding the side button. The feature then finds your location, notifies friends and shows your medical information (if optimised).
A no-doubt popular decision, Apple has also developed a new activity app, which can share your logged activity and workout data straight from the Watch, with family and friends. View others' data, and communicate directly using smart replies geared towards working out. Activity tracking has also been improved for wheelchair users, as well as personalised notifications to promote physical activity for those users. 'Breathe' is a new app which focuses on the mind, body and relaxation, helping with everyday stress, with smart notifications.
In terms of design, Minnie Mouse has joined Mickey, as well as a Numerals Watch face, which can all be simply swiped to change between different faces.
Apple Pay is now a feature available in 3rd party apps, with support for Apple Pay on the Watch.
Apple TV and the TV OS
Now with 1,300 video channels available, and 6,000 native apps in 7 months.
Live channels have been enhanced, with the new feature Live Tune-In which brings up a live channel at your command (also available on iPad). Sling is now available, as well as Fox Sports Go, NBA 2K, Minecraft Story Mode, Sketch Party. Single sign-on has been revamped, and is available to cable networks, and is also coming to iOS. The feature uses app integration so you can download an app on your iPhone and it will appear on your Apple TV.
There is a new Apple TV remote app, which comes from user suggestions of an iPhone app with the same capabilities as the Siri remote, with Siri now also searching categories of movies, through 650,000 movies and TV shows and now YouTube too!
Mac OS X 10.12
There have been a lot of rumors surrounding the name changes to OS X, and now after 15 years, Apple are going forward with the new 'macOS'.
MacOS Sierra, the new version (10.12) will have a large focus on Continuity, iCloud, and the fundamentals of the Mac experience. You can use your Apple Watch to unlock your Mac, using 'auto-unlock'. There is a Universal Clipboard, which works across Mac and iOS, to ensure copy and paste works across devices, as well as automatic features on the iCloud moving old files to make room for new ones. Siri is also coming to the Mac, with a section on the Dock as well as an icon in the top left of the menu bar, so you can directly send messages, search for images, play music, open Safari, and much more.
Apple Pay has also been made available for the Mac, through the web on Safari, which includes an Apple Pay button, which you can authenticate on your iPhone or Watch with TouchID. Apple has also centralised credit cards and billing data, and brings Safari-esque tabs to any app. Picture in Picture is also set to become functional on the Mac, helping those who want to actually get some work done, be a bit more productive!
There will be a Public Beta of Sierra in July, with the final version available in Autumn (Fall).
iOS 10
iOS 10's focus is on user experience. There is a redesigned iOS lock screen, new notifications, quick interactions and expanded 3D-Touch (which can be used on the lock screen). The iPhone will also have a sensory feature allowing the phone to show the lock screen when it is raised. Live status updates can be accessed from apps through 3D touch, Video playback, as well as a simplified Control Center with a dedicated audio pane.
Siri is being opened up to developers, with the inclusion of 3rd party apps available for commands, messaging support for Slack, WhatsApp and WeChat, and actions for Uber, Lyft and Didi. Photo searches can be done through Shutterfly and Pinterest, as well as controlling workouts through Runtastic and RunKeeper. Payments can be send with Square, VoIP calling with Spark, Vontage and Skype, and it can also be used through CarPlay.
Siri intelligence is being brought to the keyboard, with 'deep learning' used to distinguish between similar commands, and long and short term memory to access contact info and fill calendars with appointments mentioned in messages.
In terms of Photos, Face recognition will now happen directly, and locally on the phone. The privacy protection within this is a big improvement, along with object and scene recognition, 11 billion computations per photo, all helping you get the best photos possible. Advanced search can find all types of things, and advanced AI can locally cluster photos to form important moments, trips etc, from the weekend or last year. Memories, a new tab at the bottom of photos, can show highlights and people, maps or related memories.
Maps has an all new design, cleaner navigation and traffic information, as well as panning and zooming capabilities during navigation (coming to CarPlay too!). It is also open to 3rd party developers!
Today releases the iOS 10 developer preview, with a Public Beta in July (at beta.apple.com) and the final release in Autumn (Fall).
Apple Music
Apple Music is now much simpler, but with the same Library, For You, Browse, Radio and Search tabs. There is a Downloaded Music tab, a Lyrics pane, a Recently Played option, but with a much cleaner interface overall.
Apple News
Apple News will now feature a Subscriptions option, with lock screen notifications.
HomeKit
HomeKit is a new app for iOS which can control certain aspects of your home, such as air conditioners, outlets, thermostats, etc., which can be accessed right from the Control Center. The secure point of home automation is the Apple TV, and with remote access and automation, you can see a front door camera come up straight away on your iPhone. Home control support is also included in watchOS.
Swift and Swift Playgrounds
Easy to learn, Swift is a type of code currently used in over 100,000 apps, and today Apple have announced Swift Playground, an iPad app designed to get more people (kids, specifically) into coding. 'Combining the powerful Swift programming language and the powerful capabilities of iPad', Tim Cook continues, Swift will be 'The best way to teach everyone to code'. Using a teach then test method, this app looks ideal for younger people interested in coding and computing, who might one day code the apps available on the App Store!
And some other bits of useful information…
Voicemail transcription is now available, as well as new VoIP API for incoming calls, all enhancing the contact card. You also can access your work phone with Cisco!
Messages include rich links inline, to open YouTube videos and images, straight from iMessage. The camera has been enhanced, opening directly, and emojis are now three times bigger, with an emoji-word-highlight feature just in case you miss any chance to use the Pizza emoji! Messages will also have more bubble effects, to customise your iMessages, and you can alter the size of the message text (i.e small for 'Sorry' messages) and send surprise messages where you swipe to reveal the image.
Also in Messages are tapbacks (similar to the large Facebook emojis), Scribbles and Digital Touch, a full-screen feature and handwritten messages.
You can find the latest information about Apple products at www.apple.com. We've also got a great range of Apple titles to help you with your gadgets, including the iPhone, iPad, and OS X El Capitan, all in the trusted In Easy Steps style! Click here for more information.